My younger son has been in baseball (little league, coach pitch) for the past few years.  With my older son never doing any organized sports, there's been a bit of a learning curve with equipment.  If there's one thing that's annoyed me with this baseball thing for the past few years, it's been the bag.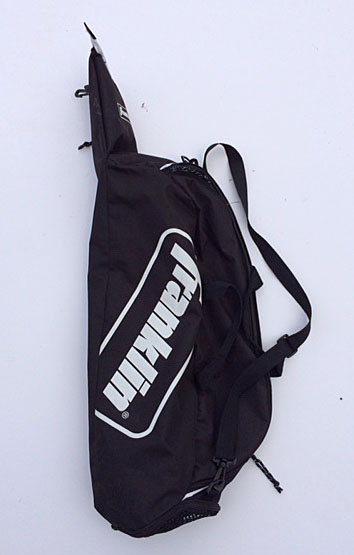 Oh, I know it looks innocent enough. What's the big deal?
Well, first of all, the bag is about 3/4ths of the height of my son since it has to accommodate a bat and it's awkward for him to carry.
If you don't get the helmet in there just right, it's hard to zip.
His baseball hat happens to be black this year so it blends in.
In between innings, nothing gets put back into the bag so the sideline looks like a puzzle of mits, balls, bats, helmets, and black bags.  When it's time to change equipment, and your kid needs their own stuff, it's sort of chaotic.
Oh, and almost all the bags are black so at the end of the game it's a scramble to get the puzzle back together.
Last week I overheard my sons coach say something about pickle buckets.
What?
I asked and he said "You know, to put all the kids stuff in."
DING DING DING!
And that's how the Jim Bucket was invented.
Here's the stuff that needs to go into the bucket for us:
Here's what you'll need:
A bucket.
This bucket can be a pickle bucket from a deli (free!)
or
I happened to have a home depot one in the garage.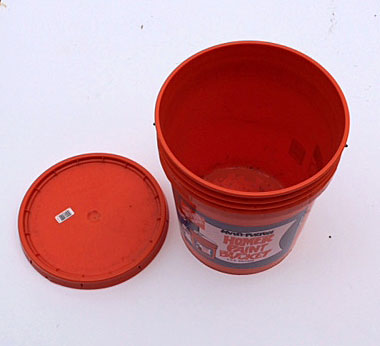 Next I used grey primer and spray paint to paint both bucket and lid.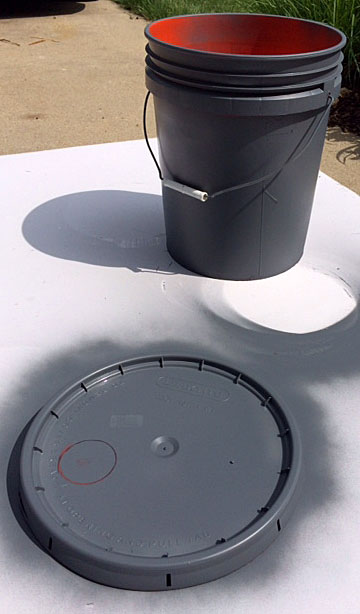 You can see where I traced a circle.
I'm going to use a wood burner to cut that out for the bat.
And after you load it up, here it is.
The Jim T-Ball Bucket.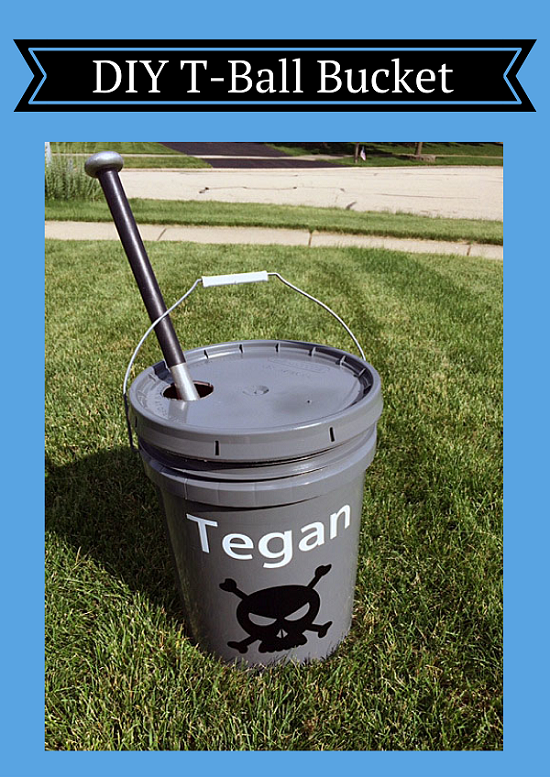 And the best part?
They can sit on it on the sidelines.
(We mostly play in parks so no seating, just grass yo.)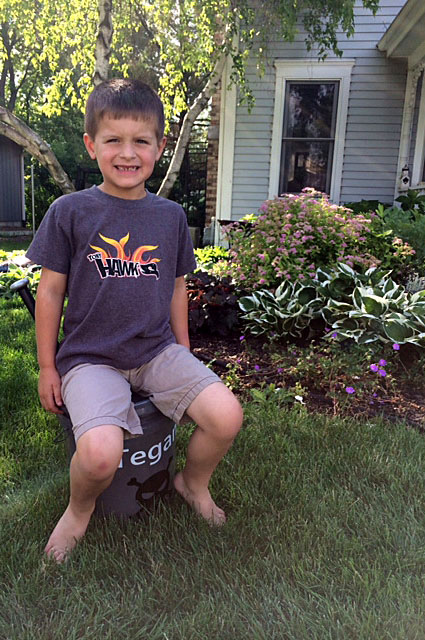 So thanks coach Jim for this fantastic idea.
Now, who's going to help me burn that bag.