I had planned to post this all day and by the time I got around to it our sewer line started backing up into our basement bathtub and toilet.
And since a plumber can't come out tonight, welcome to Craptober, and this post.
Earlier in the season I showed you my front hall table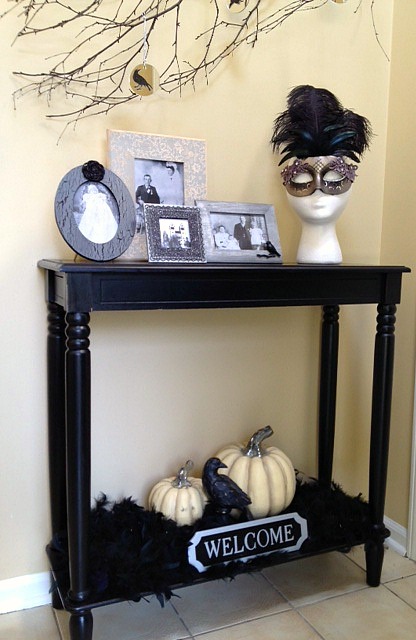 Next we have THE MANTLE.  I've been collecting Spooky village for about 4 years.  I finally had enough this year to put on display.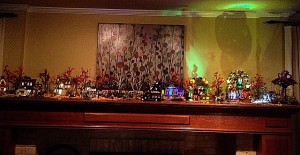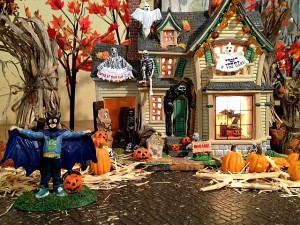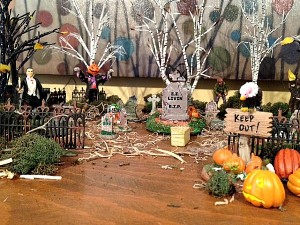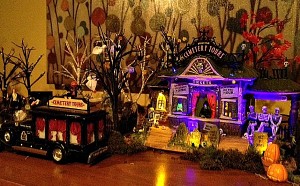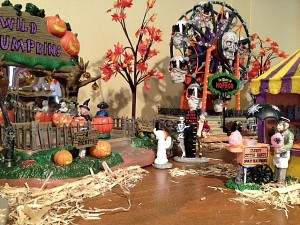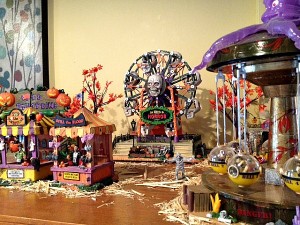 Next we have this side table in my living room.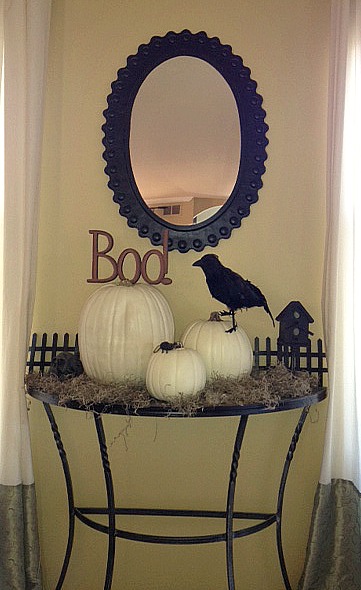 And then the side buffet table in the kitchen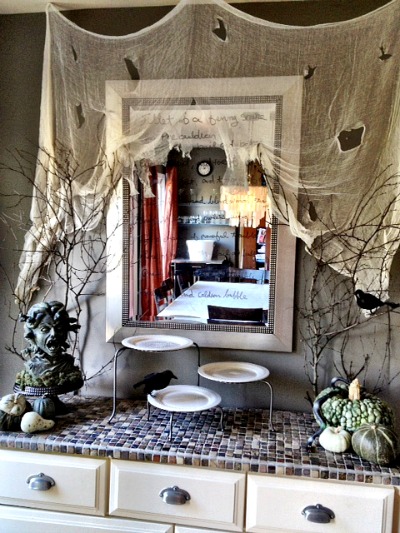 Finally, the kitchen table centerpiece.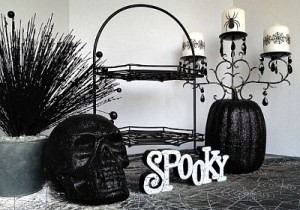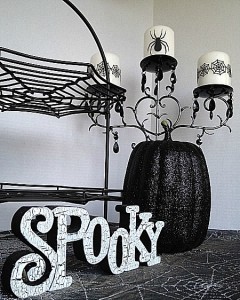 I didn't even put in the Tub O Horrors pictures.  You're welcome.
P.S. I plan on putting up outside videos next.
P.P.S.  Send bleach.