Our house is approaching 30 years old and since all of the wood on it was pine, well, it was no bueno.
Rotted no bueno.
We had one hell of a house repair situation going on.
First we replaced all of our pine trim with a product called LP Smartside.  We picked this option because we knew we wanted something that was going to resist rot and yet maintained a wood look.
As we looked to the porch we had larger issues.  This was the before picture.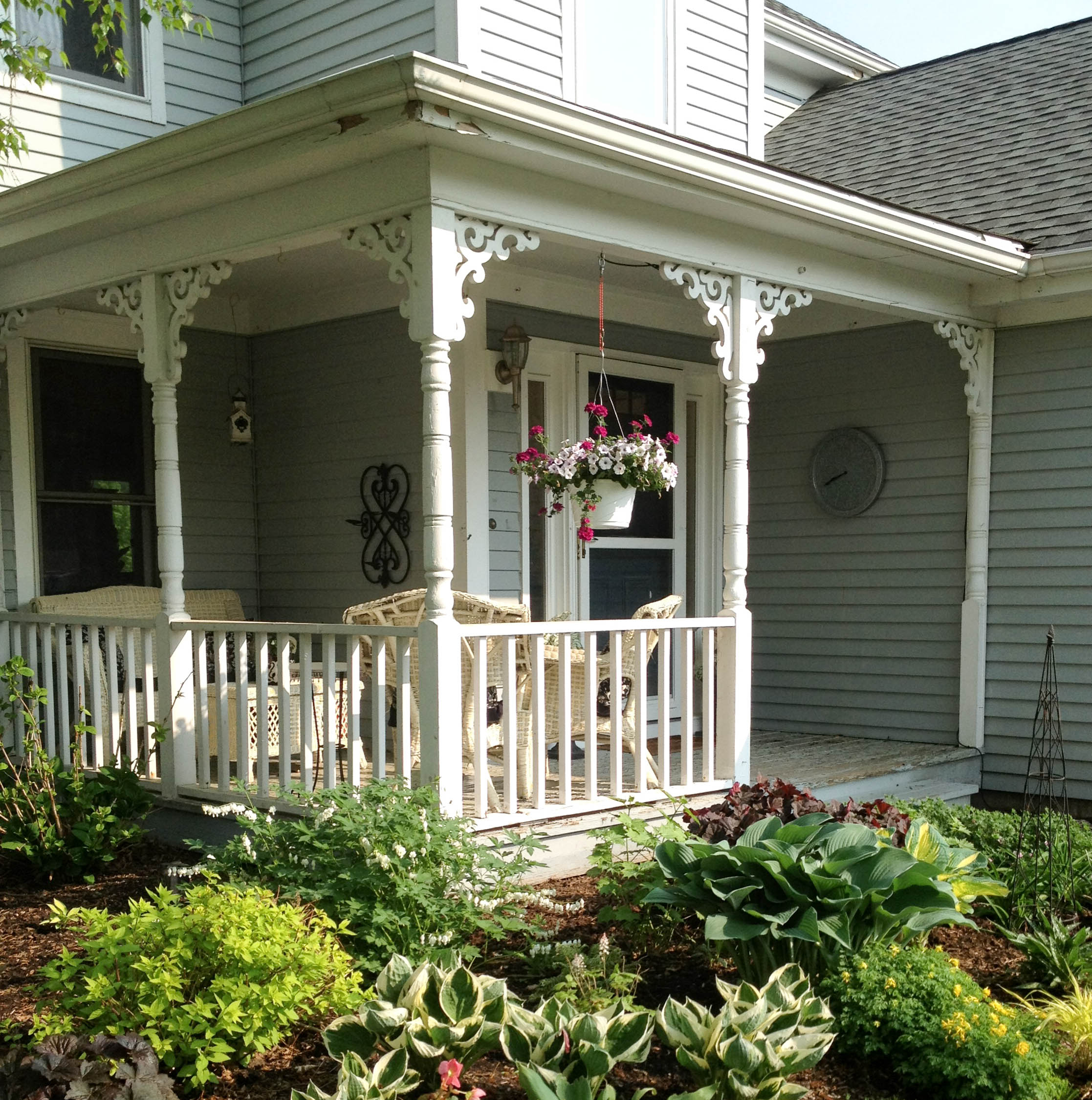 It was lovely and scrolly. The builder only put one support on the corner and that support post was 3/4 rotted. It was also bowing on both sides due to no support underneath.
So off it came. All of it under the roof including the header which is still pictured here because, yep, it was rotted too.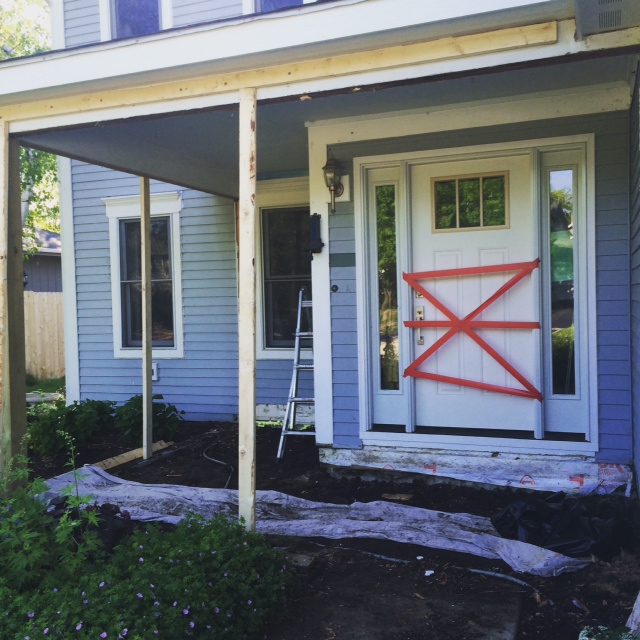 This gave us an opportunity to do something different. And by that I mean scour Pinterest for inspiration. After finding the right posts and the perfect person to do the job, this is how it ended up.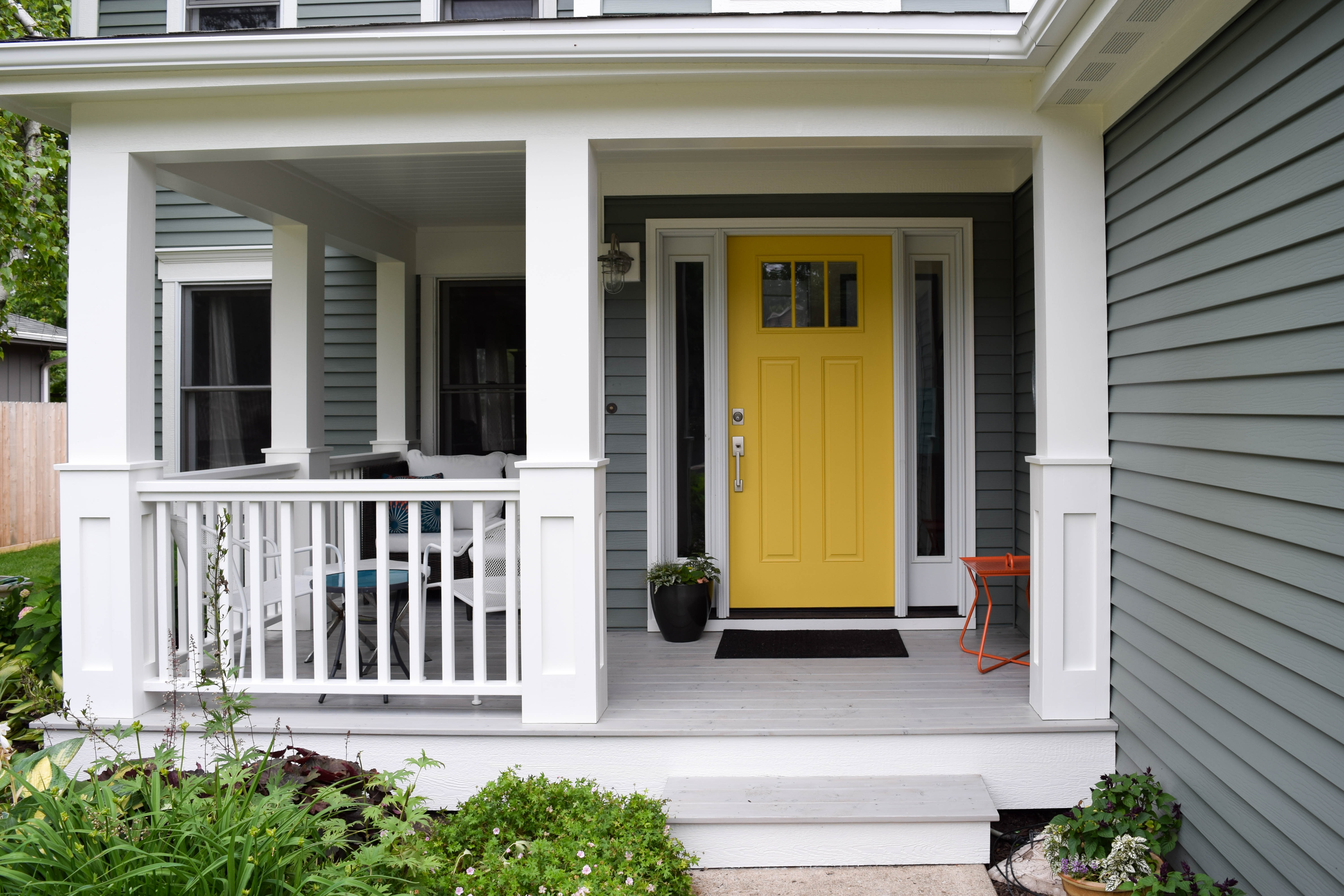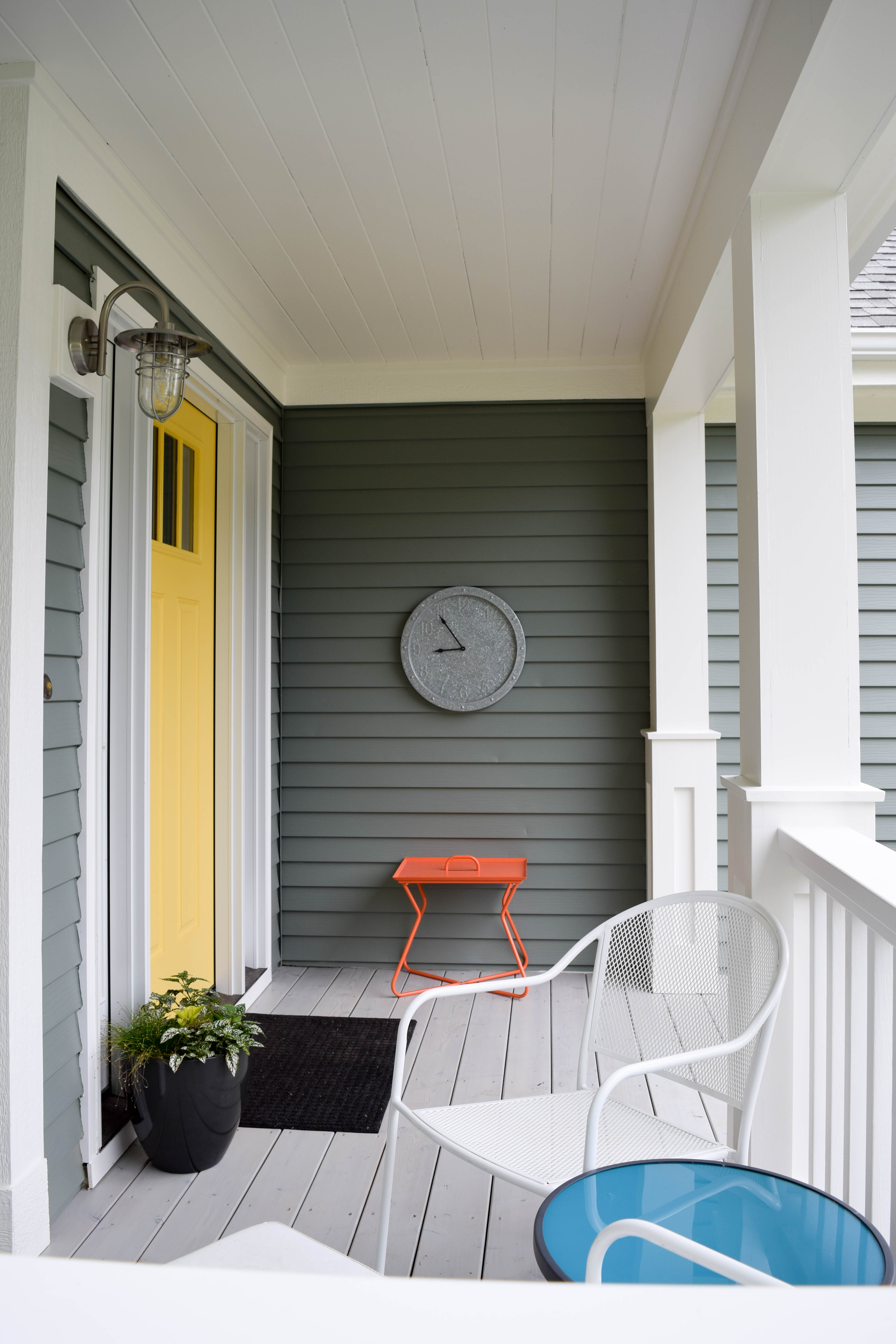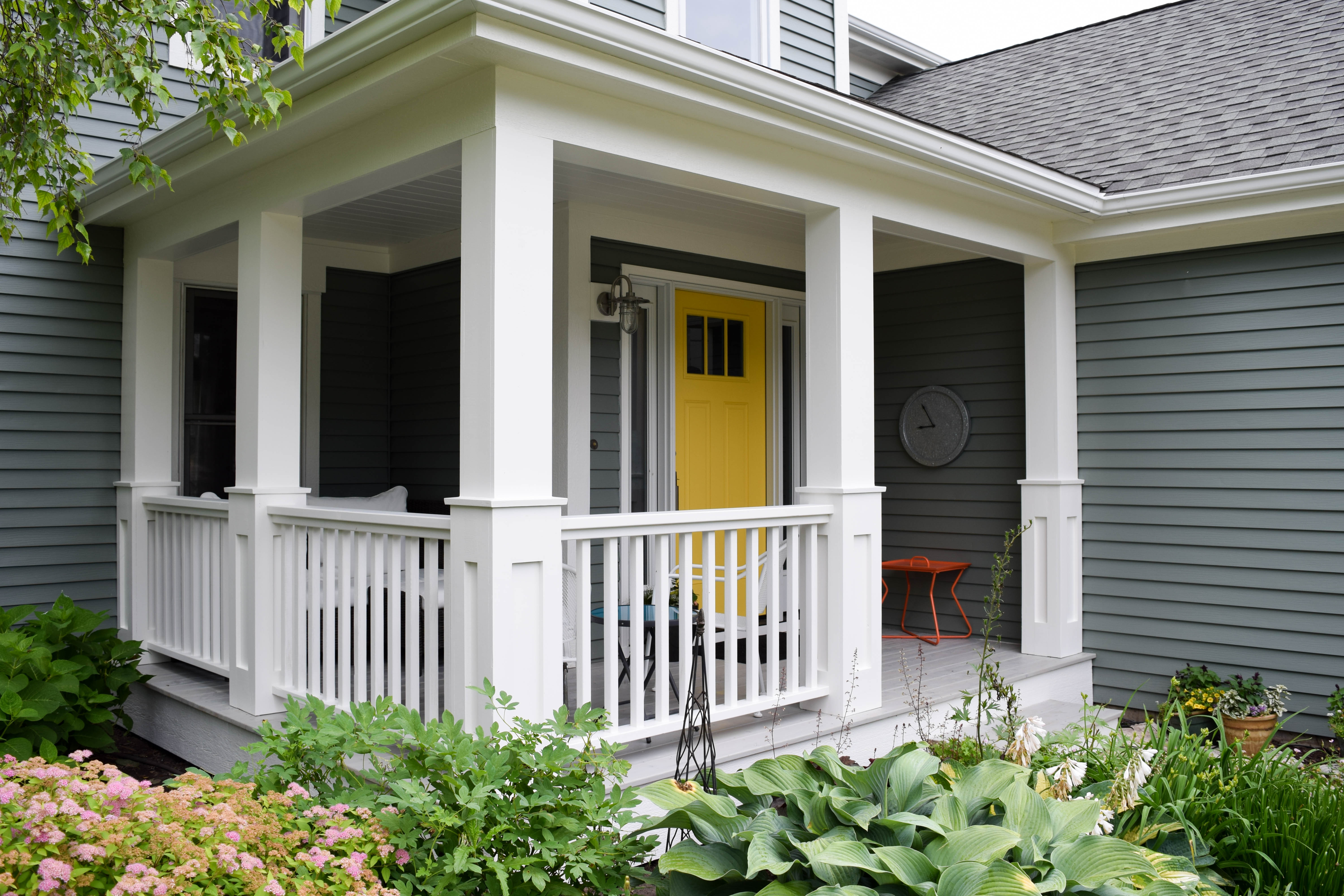 No, your eyes aren't playing tricks, yes we had our house painted too and YES that is a YELLOW DOOR.
I'm pretty much in love.
So come on by. Limoncello is on ice and ready.