Though most people see the outside, I try to decorate all the flat surfaces inside as well.
Not nearly as many people see the inside decor.  Just the lucky few I let in.  Ha!
This is the table by my front door.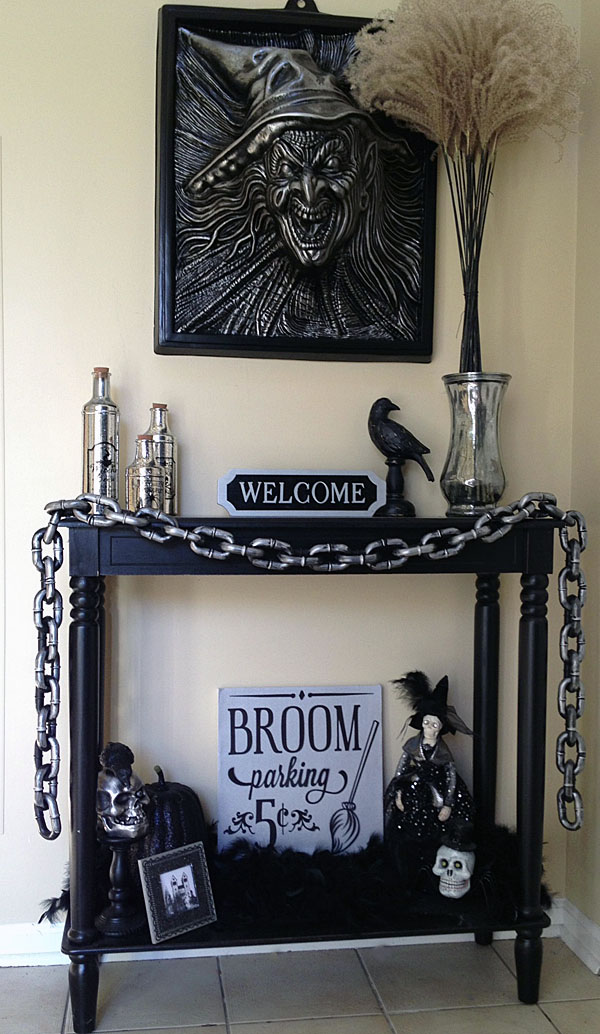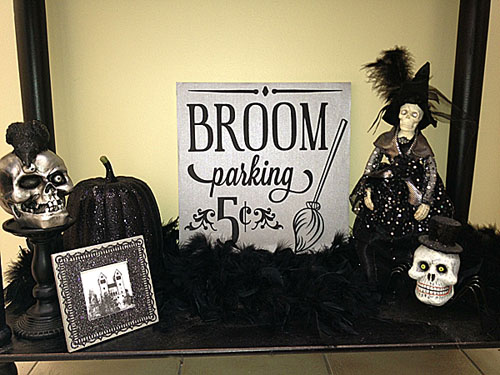 Items:
3D witch- Menards
Glass potion containers- Big Lots
Broom Parking Sign- I made
Crow taking eyeball, Skull spider with top hat, Skeleton in dress- Michael's craft store
All other items I already had.
You can see last years table here.