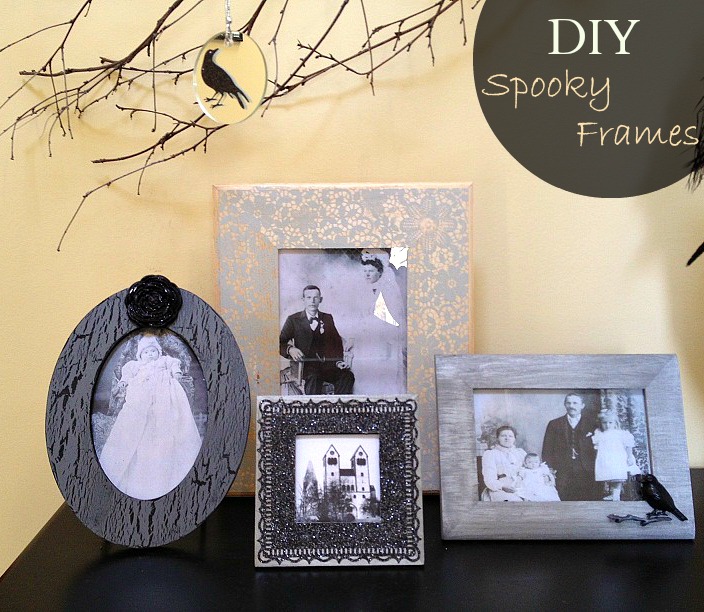 DIY Frame Index: 
Lace Stencil Frame in this post
____________________________________________________________________________________________________
Supplies for Lace Frame:
You can find all products here
Frame
Martha Stewart Adhesive Silkscreen in Floral Doily
M.S. Paint in Wet Cement
M.S. Foam pouncers
Black and White photo
Lace Stencil Frame How To:
1) This is the whole stencil as it comes.  You can't see here but all those tiny pieces are connected together with the finest mesh screen backing. I was using just the big part on the bottom.  You just cut that part from the rest and remove the backing.
2) I have stenciled many different surfaces and am not a beginner but this was my first time with this new type of "screen" stencil.
It's a super thin stencil with adhesive on one side, which makes it perfect for stenciling glass or other smooth surfaces, but since I was doing it on wood I really doubted it's ability to keep lines clean.
This is the stencil against the frame.
With normal stencils I usually use spray glue but since this one has its own adhesive, I just laid it on and smoothed it out.
3) This tool is referred to as a pouncer.
It has a flat sponge tip that you dip into the paint. To ensure the best result, you need to have the right amount of paint on the sponge.  I always dip into the paint, and then dab it a few times on a paper plate to remove excess.
What's the right amount?  I have no idea.  You should probably test it out on a practice piece. Since I'm a professional, I just dipped and pounced on with my bad self.
4) Right about now I'm thinking there is no way this is going to work.
It looks like there is no pattern at all.
Huh.
Maybe I used too much paint and it just all ran together.
Fine.  Plan B.
Start over.
But then I take the stencil off and WHAT IS THIS?!
This is gorgeous.  That's what.
5) Then I used my hairdryer to dry off that section before I laid the stencil down on the frame again.
Before moving on, know that there is not going to be any exactness to this.This is not a repeat pattern stencil.  I just sort of made it one by eyeballing how I should place the stencil down next.
Calm down the perfectionism.  Trust me. It turns out great anyway.
Once you have a section complete, make sure it's dry before you place the stencil on the next section.  Just lay the stencil down where you think it matches up the best.  As you can see in this photo, I did not paint all the way to the edge of the stencil.  If I did, there would be too much pattern overlap and when I lifted the stencil up, it would be obvious in the design.
         Voila.
____________________________________________________________________
Disclaimer:  I was sent Martha Stewart crafts.  I'm not going to lie, it was a box of awesome.  I may have already framed the box in a gold gilded frame.    I used the adhesive silkscreen in floral doily and pouncer they gave me on this project.  The rest of the items I already had or purchased with my own money.  I wasn't told what to craft or what to use.   I didn't have to write four different craft posts but let's be honest, who could get through one post with all of that?  Also?  Over achiever.    And I don't think I expressed any opinions, but if I did, I think we know they're mine.    So there.