It's no secret that I am a pretty serious Pinterest user.  I was an early adopter and have been on the site for about a year.
Or maybe over a year.
Who can remember 1,833 pins and 72 boards ago?
Despite all the controversy around ownership, I continue to use it because frankly, I'm addicted.
Pinterest has grown quickly and has become pretty main stream.  Even my son's preschool teacher asked if I got my teacher gift idea off Pinterest.  I didn't, but don't think I didn't pin it there.
But many people are casual pinners and I don't fault them for not wasting hours of their lives living in pretty land.
Of course, they're missing out on those homemade cupcake liners, but that's their loss, my pin.
::Adds to Cupcake Board::
Some people are more serious users.  I love to find fellow addicts to follow.    As I look over profiles, I find some of the same "mistakes" being made over and over.
So let's get your Pinterest shined up, Martha style.
The Profile
-For the love of social media, please have your Facebook page, twitter, and website linked to your profile page.  Your Pinterest boards may not be enough for me.  I want full coverage.   You don't know how often I come across a page and I know that person has a blog and it's not linked up to their profile.  **update since first posted> also verify your site on Pinterest as well.  There are instructions on how to do this through pinterest and it's supposed to increase your searchability.

-Have an avatar that is the same as one of your other social media outlets.  A lot of people have their Pinterest names as their actual names.  For the most part?  I have no idea who you people are. My Pinterest avatar is the same as my twitter.
-Put a short bio up.  It's really your only chance to write about yourself. If I changed mine I might say "The Martha Stewart editors follow my boards so you should too."    Or "You can't handle my pins"
The Boards
This part is going to kill me because I actually have to mess up my boards to show my point.   Or find my example in someone else's boards which won't be hard because they're "wrong" everywhere.
When you're looking at your profile all your boards are presented with a board "cover."  This is sort of like the front cover of a book.  And a lot of people have ugly covers going on.  It drives me nuts.   I will NOT follow someone if their covers are just a mess.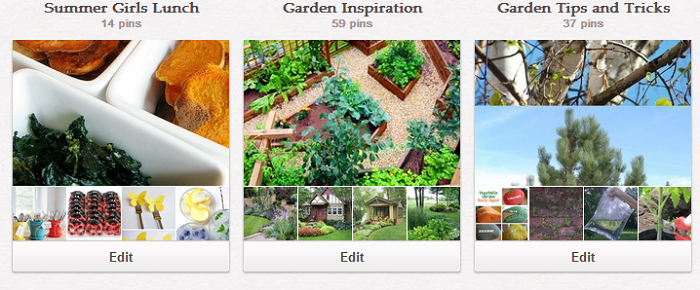 See that?  That is what I see more often than not.   Even with way more popular pinners than me.
You can use any image in that board to create the cover.  Pick the most visually appealing one for the cover.  When you "set to cover" it allows you some movement of that image.  Make sure you get the MOST flattering angle for that image on the cover.  It may be the best idea in that board but not the best image.  You are trying to "sell" that book on its cover.  Choose wisely.
If you start a new board?  You will need to set a cover.  If you don't, whatever you pinned last will be the default cover and it's usually not centered or adjusted to that frame making for a book that won't sell.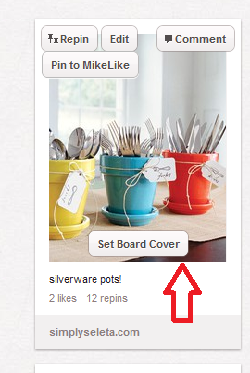 Board Overload
I can't tell you how many times I see a user with the following board's titles:
Food
Décor
Crafts
Fashion
And each of those boards has 245 pins in it.In my opinion this is defeating the purpose of Pinterest.  When I want to find that one French toast item, I don't want to scroll through salads, appetizers and cupcakes to find it.I think a good rule of thumb is that once you have 100 pins in a board and have at least 10 pins in there of the same topic, break them out to their own board.
 I have 10 different food related boards.
Board Order

When you start a new board, Pinterest automatically puts it at the bottom of all your boards.   I like my boards to flow together.  To tell a story.
When you go to break out a set of pins, that board gets placed at the bottom of all your boards.  It really should just be next to the board you just broke them out from.
This is an example of a messed up board order.
(which I had to do to my boards and almost hyperventilated doing it)
These are my boards placed an order that I think works.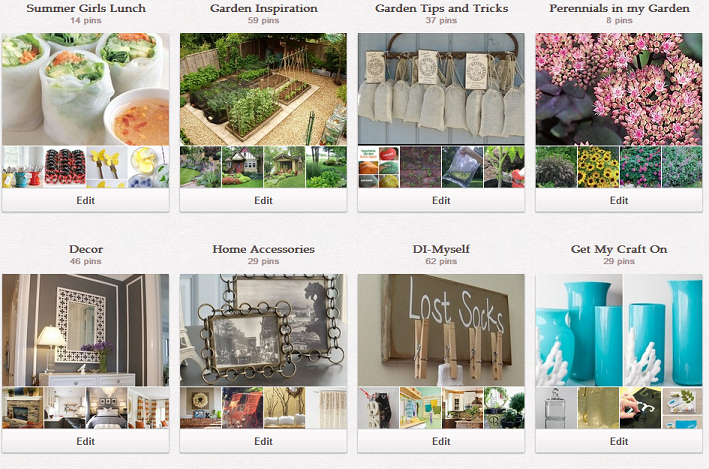 Until recently, I had the 4th of July board as the first board.  I usually reserve the first board positions for current events.  That could be a holiday, or as in my case now, I have seasonal (summer, gardening) boards in the first row.  Once a holiday is about a month out, I will take those related boards and place them in the first row positions and take the boards that were in 1st position and place them back into their order on the boards page.
I know you just read that and thought "You are officially nuts"
Yes ma'am and can I have another.
Pins
-Please make sure that whatever you pin or repin goes back to the original source.  It's just decent internet usage.
-Please check pin for spam.  I've clicked a "Tuscan sandwich" pin to the source only to find it connects to a site that claims "Your cellulite can be gone by eating these ice cream sandwiches"
-Don't pin the ugly.  I have seen the greatest ideas or delicious foods that just have terrible images.  It hurts a little but I won't pin it.  I have high pin standards.  If I really want to pin a less desirable image, I wait until late at night when no one is looking.
-Don't put the instructions of whatever the pin is in the comments.  That's just annoying.
-Don't  facebook and tweet every pin.  It becomes spam in peoples feeds.  When it's extra fantastic, please share those.
I hope you learned something.  If not?  Leave me your Pinterest link because your boards are worth following.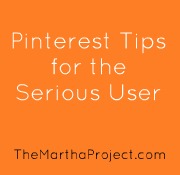 _____________