It's the end of the school year here and I can't even begin to tell you how much I loved my kids teachers this year.
Which brings me to the end of the year teachers gifts.
I usually do gift cards but this year wanted to make them special some how.
After finding this youtube video,  I modified it to fit into my idea.
(Note: I don't have any of those fancy folding tools.  I used my hands and the back of a pen cap)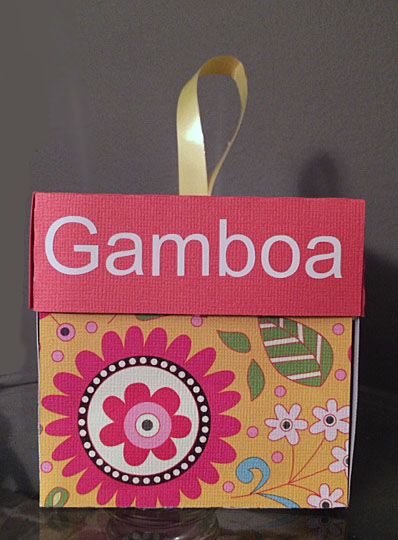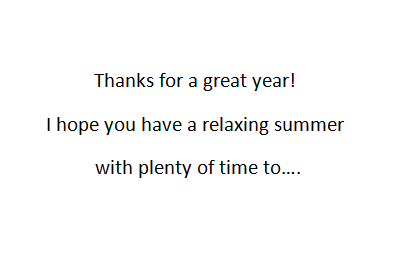 The box opens into four "flaps."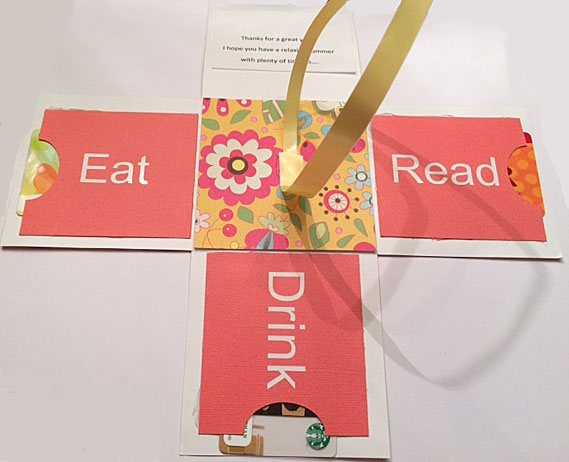 Each flap is a gift card holder.
The "Eat" one is for Panera Bread.
The "Drink" one is for Starbucks.
The "Read" one is for Barnes and Nobel
So what do you think?  I love them and really this sort of gift card box can be used for any occasion.  Costs just a few pieces of paper too.
Reasonable and cute.
Voila.
Now pass me the wine.  I've got 4 more to do.
(Though I did not come up with the box idea, the concept of  Eat, Drink, Read is all my own.)