I thought I'd do a series of what is blooming in my garden weekly.
Who cares right?  Well.  I do.  Consider this my online garden journal.
Besides, you might see something you like so I'm going to go ahead and provide links to them as well.   That's for you.  Because I care about your garden.  Unless it's full of weeds, then I'm out.
Since the gardens are still pretty scarce you're getting individual flowers this week.  As the season progresses, I'll take more full garden pictures.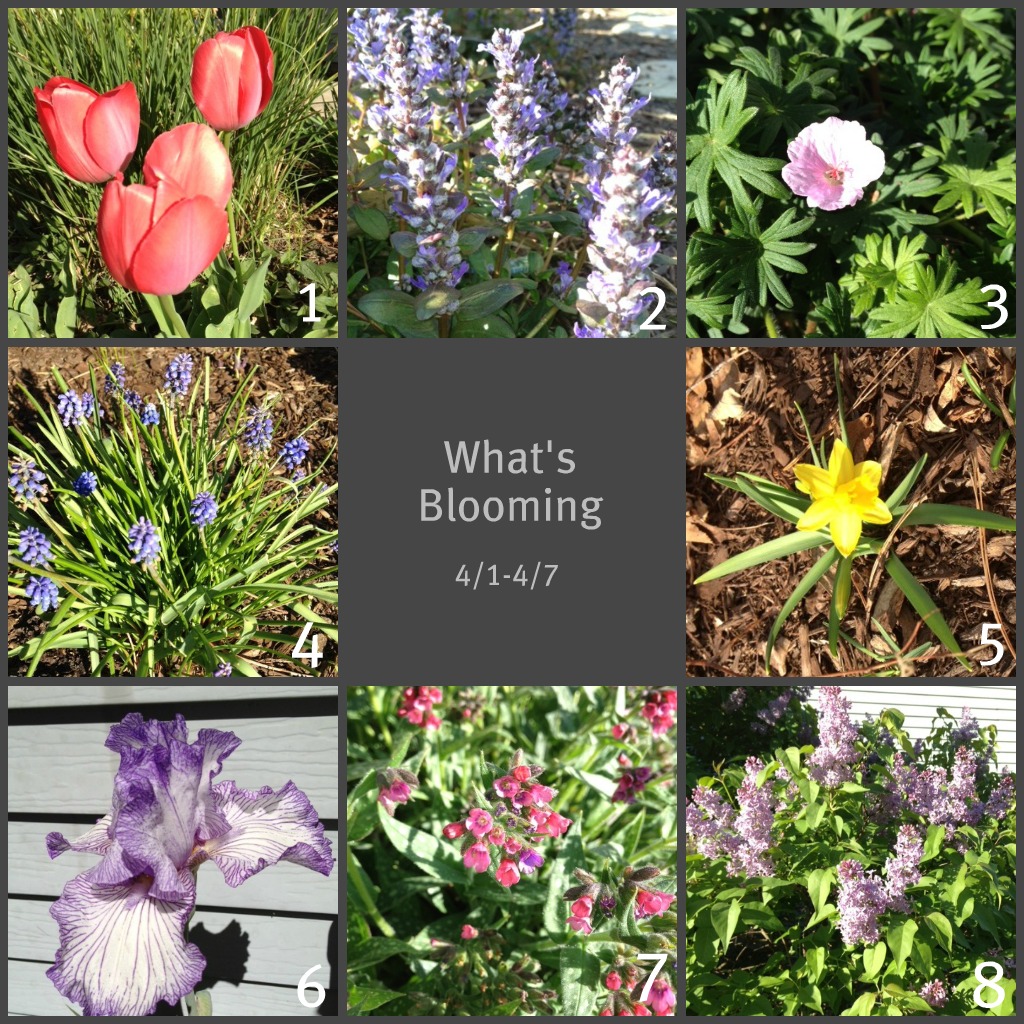 1) Tulip- Don Quichotte  2) Ajuga- Chocolate Chip  3) Perennial Geranium- Crainsbill  4) Grape Hyacinth  5) Daffodil- tete a tete  6) Iris  7) Pulmonaria- Raspberry Splash  8) Lilac bush