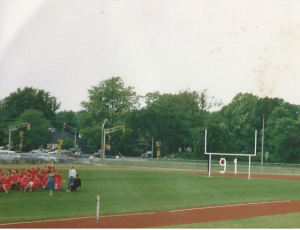 This weekend my high school classmates were getting together to celebrate…something.
Graduation?  Old asses? Sagging tits? Grey pubic hairs?
Well.  They were.  I was staying home.
I had no interest in paying to see a bunch of people who don't remember me.
That's called a bad investment.
On Facebook, I saw people talking back and forth about who was going, times, blah, blah and blah.  No one was asking me so I took this as further proof to not go.
To be honest, there was this big Facebook reunion page that was putting out all the information.  Once they revealed themselves to have *zero* sense of humor, I left the group.   There is no way I was hanging out with a bunch of old, grey, sagging, and in need of a southern dye job without humor involved.
I was out nearly all day and when I returned at almost 7pm I saw that I DID have a Facebook message from one of the few high school people I am connected with. He asked if I was going.
I think my answer was "Hell to the No" and "I don't like people, I tweet"
He then mentioned that tonight was a free event and many people were meeting at the local bar conveniently located RIGHT ACROSS from the high school.
Klassy.
Then I thought about what a freaking tweetable moment that could be.
I mean, could it even get any better?
I think we both know I can't pass up this opportunity
I tell him I'll go and we meet there to walk in together.
As we walk up I immediately start to get cold feet.  Tweets or not, I decide that this is crazy.  None of the friends that I do stay in touch with from high school were going to be there.  I had no posse.
Breath.
As we walk up we meet a few people outside.
I actually knew the one girl so we chatted a bit.
They seemed normal so my heart sank that this was not going to be the car crash I was hoping for.
Then we went inside.
I may have said  "This is a room full of hot mess" out loud with a smile on my face.
This is where the good stuff was hiding.
Well, not him.  With that bald head, he's not hiding from anyone.  At all.
Actually, the amount of bald was sort of…..blinding.
I have nothing against balding men, I just had no idea when this started happening.  I'm still youngish dammit!  I guess my grey pubes should tell me otherwise.
Then I looked at the landscape of lost hair and waistlines.
This was going to be the BEST EVENT EVER!
To tweet that is.
When your reunion location bar has a trailer out back that's a good thing right?

When you say "wow you look the same" and they say nothing? Not a good sign

Wow. A whole group just walked past me. This is awesome.

I wore my chipped ass off blogher toe nail polish tonight. I can't believe all these guys passed me up.

I did not have sex with a single person in this room. So there's that.
I looked around and worked my way in to talking to people.  I have no problem walking up to just about anyone. Remember me?  Don't remember me?  I just don't give a shit.   I'm like the reunion honey badger.
I did recognize this one guy and walked up to him.  I even remembered his name.  We did go to a homecoming together after all.  After some small useless chat I told him I only came to see the hot mess in person.
He then asked if I was going to talk about him.
I said "Well, of course, but not until I walk away.  That's called being polite"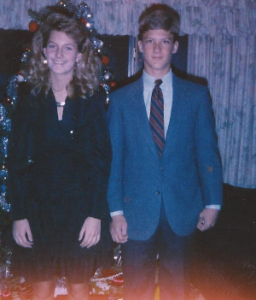 I love when a guy doesn't remember that you guys went to homecoming together. #IDidntPutOut
I told homecoming guy that I thought he was a drug addict in high school.
Turns out homecoming guy had diabetes.
I saw another girl that I was pretty friendly with though out my whole school career so I decided to chat her up.
Best. Idea. Ever.
Paula?  If you read this?  Your dark and twisty combined with my don't give a shit honey badger attitude could take freaking over. Everything.
The lack of social media and overall phone addiction was sort of startling.  Am I really of the generation that has not fully embraced all that smart phones have to offer?  I felt like voicemail in a room of answering machines that use tapes.  I get that I'm online probably more than is healthy but come on!  It's events like this that social media were invented for.
Maybe I just needed a drink.  I walked to the bar and ordered a coke.  I was standing next to this guy for a minute waiting so I said
"Hi, my name is Jen"
He didn't reply.
"So, what's your name?"
"My name is I don't give a shit about your name" (implied tone in his answer)
"Oh, so we're having a mutual I have no idea who you are moment.  Perfect"
I decide to move outside and away from awkward moment number one into awkward moment number 2.
I see someone else I recognize and we start talking
Him: "You unfriended me on Facebook"
"Um. Yeah I did."
Another guy walks up
"If it makes you feel any better, I unfriended him too"
Other guy "really?"
"Yeah. You see I was raising money for a charity so I told people for every donation that I would unfriend a Facebook person.  Basically I got paid to unfriend you both"
::blank stares::
Let's go run and find Paula again shall we?
I turn to Paula and say "I want to walk up to that guy and say, "Hey remember when we made out?"
She said "Who?"
I said "him"
She said "I made out with him TOO!"
Awesome and why yes we did compare notes.
Overall, people did not go out of their comfort boundaries that were created 20 years ago. You could look around and almost feel the air bubbles that surrounded the stereotypical cliques.  In that sense, it was sort of disappointing. It's possible that if I had some of my closest high school friends there, I may have been the same way.
To those who walked by and didn't bother to ask my name or even just say hi?
You're meh.
To Paula, Nemisha, Valerie, Kevin, Bradley, Frank, Jason, Renee, Yvette, and Michelle?
You made the night for me.
Thank You.