I'm >thisclose< to being set up for Halloween. This year I decided to stray away from building things with motors since the last few years weather has kept them inside.
Instead, I decided to build a few things like this spider-man-thing. I don't even know either.  Those hands are made out of glue sticks that I cut up and then attached to wire. The body is mostly pvc except a few skeleton parts I used for ribs and hips.
I had purchased the 2 smaller faceless ghosts but built the big middle one.
I love the way it turned out even if it was a a pain to work
with all that cheese cloth to make it look good.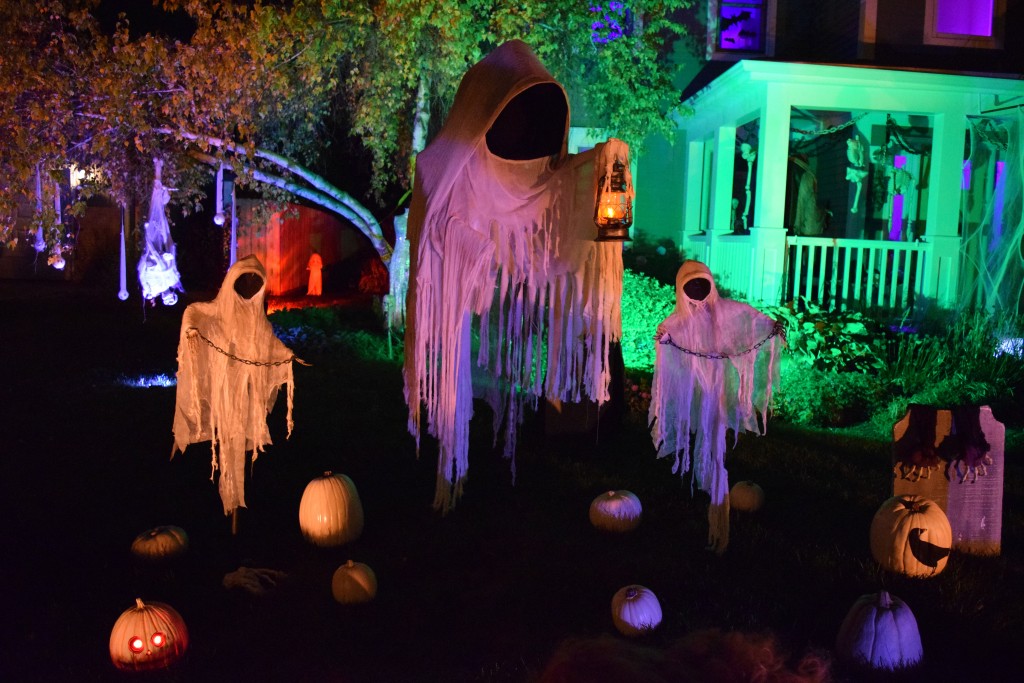 I had that rat-man head for a few years.
This year I made it a body and he's having a rat roast.
I lit the house with green this year and all the inside windows glow purple.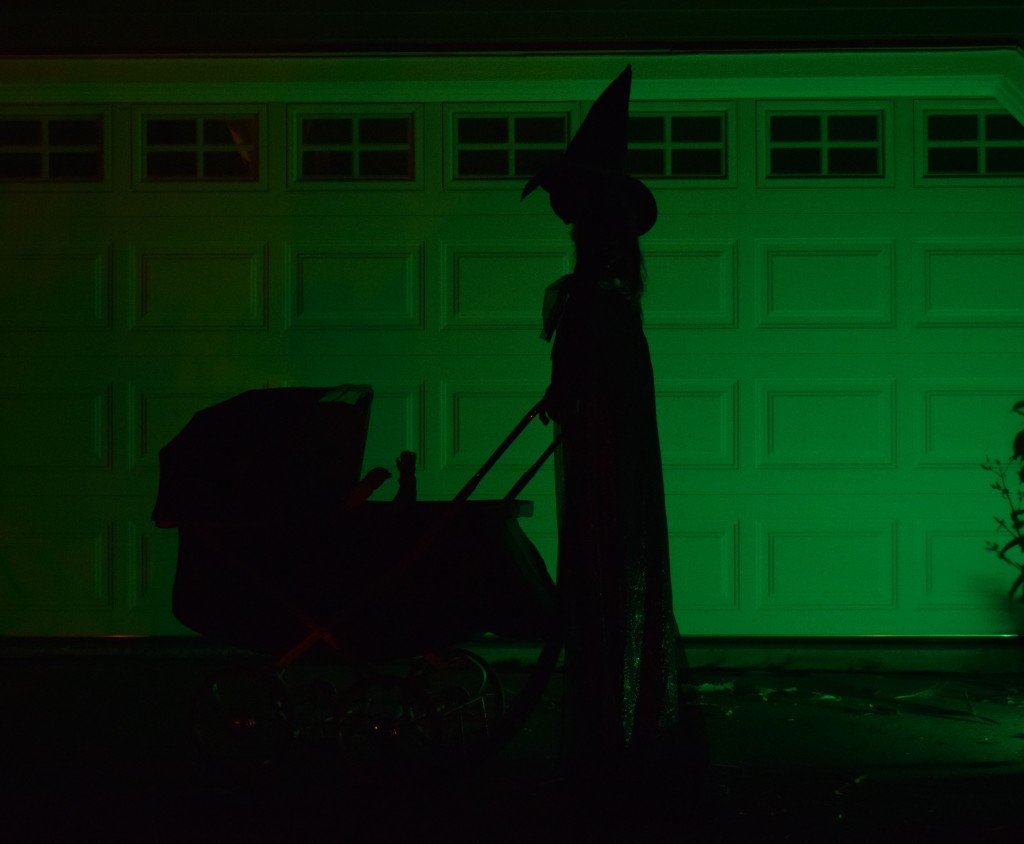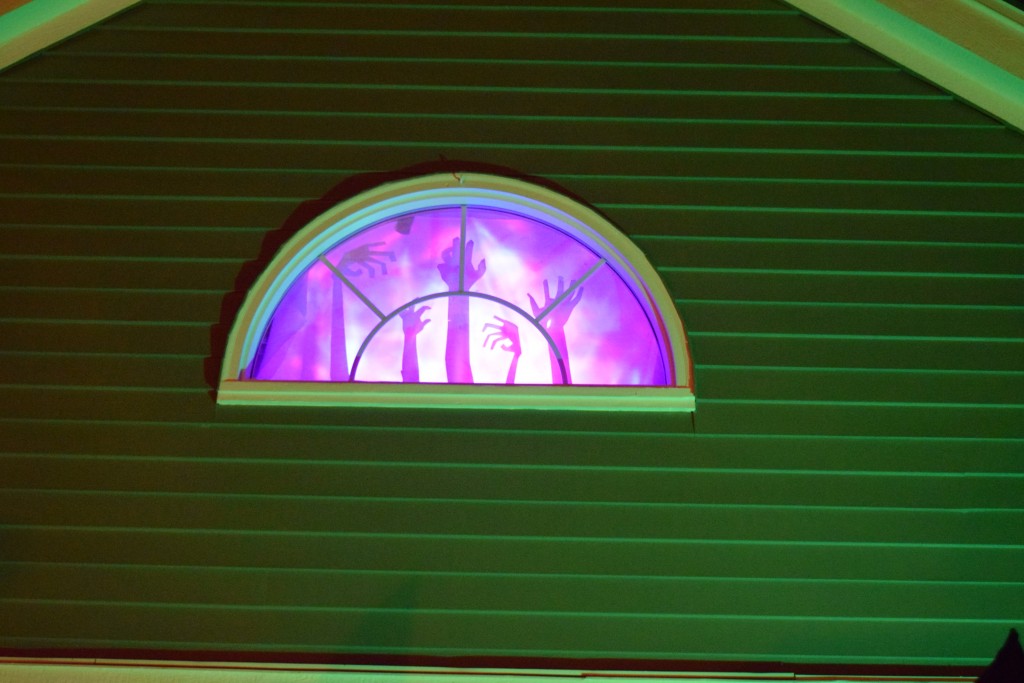 It's really too bad I don't keep this up year round.
Ok, I actually did keep those zombie hands up from last year
ha!
I have more to show but not now because I'm about to open my 3rd bag of candy corn.